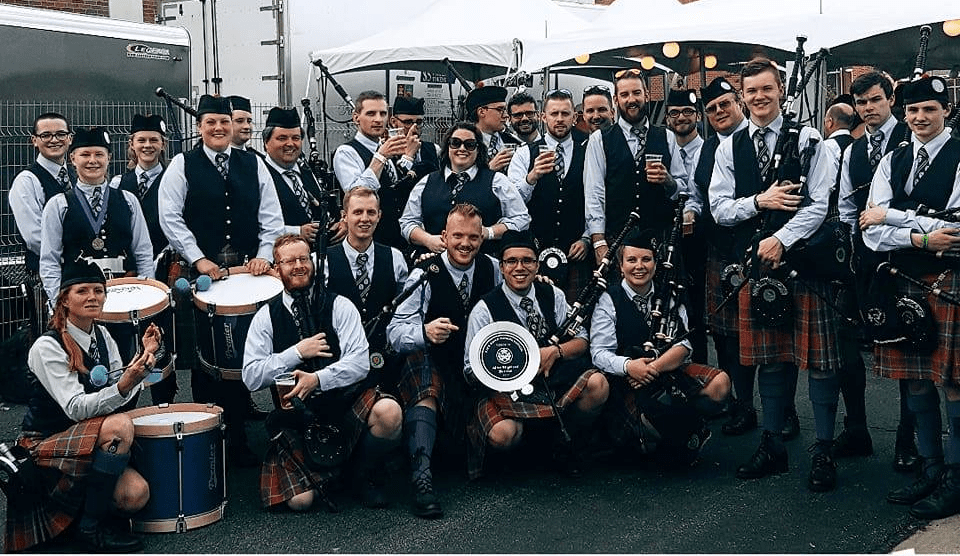 About Us
---
Great Lakes Pipe Band was formed in 2009 under the simple idea of having a group of musicians come together to play music at the highest level possible. Similar to the old Caledonian Pipe Band, Western Reserve Pipe Band, and the original North Coast Pipe Band, we believe there should be one place for musicians to play together at a high level in this region. We intend to be selective as far as admitting members to the Band both in terms of playing standard as well as personality.
The band has won numerous awards including U.S. Open Pipe Champions, Canadian Champions and placed second at the North American Championships Gr2.
Not soley a competition band, the band also performs regionally. Most recently, the band performed at the Dublin Irish Festival, one of the largest festivals in the United States.
We believe that our Band, as well as all US based bands, achieve their playing and organizational standard based on the leadership and instruction provided within the organization. We believe we have the right people in place to achieve a high standard in both areas.
If you think you are a good fit, please contact us.
The band holds regional practices in Cleveland, OH and Alma, MI. "Big Band" practices are held in Cleveland or Detroit. Cleveland practices are held in the studio of The Brady Campbell Irish Dance School which is located on the second floor, above P.J. McIntrye's Pub. The Dance School and Pub are located at 17119 Lorain Rd, Cleveland, OH 44111. We'd like to thank Rebecca and Pat Campbell for letting us use the studio for our practices…conveniently located above your Pub!